J.E. Lawrence and Company specializes in
managing client claims in class action settlements.

MasterCard and Visa is the largest class action settlement in US history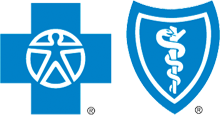 A major national settlement affecting
Individuals, companies and
their employees
Domestic Airline Antitrust Ligation
Reclaim & Recover Class Action Settlements
J.E. Lawrence and Company's partners have seen great success for their businesses by following a set of simple rules that includes a commitment to honesty and trust in dealing with customers and with each other.
This policy has resulted in extraordinary growth for JEL as clients have come to know and rely on our expertise, professionalism and transparency. We are proud of the success we have experienced in a relatively short time and look forward to continuing to grow and influence the future course of settlement claims services.
Class action settlements are a remedy for companies that have been financially wronged. JEL was formed to help these companies recover all the moneys to which they are entitled – especially in cases where they didn't even know they were owed. Having surveyed the marketplace, we felt there was a place for a highly competent provider with our commitment to performance and client service.
To see how we can be of benefit to your firm, request a conversation with one of our Account Executives.
The 10 Top Reasons to choose JEL:
You can maintain focus on running your business while JEL handles your claim.

Leverage JEL's expertise in claims tracking, filing and recovery.

Avoid high-dollar upfront costs and legal fees. JEL doesn't get paid until you do.

Relax as JEL takes the lead in monitoring and complying with required changes in claims procedures.

Rest easy knowing that JEL will recover every dollar to which you are entitled.

JEL is in compliance with all court requirements for third-party claims filing services.
JEL is the employee who never quits. Normal employee turnover and changes in business ownership can result in you losing track of your claim.

JEL manages your claim over the often lengthy time frames that cases can take.

JEL advocates on your behalf when payouts don't comport with your initial claim amounts.

JEL operates with Professionalism and Total Integrity.
To see how we can be of benefit to your firm, request a
conversation with one of our Account Executives.
Our Industry-Leading Growth
J.E. Lawrence and Company has experienced a tremendous 
increase in clients, total number and dollar amount of managed claims, and 
account personnel due to our professionalism and results in 
dealing with client claims.
An ever-growing number of JEL clients have come to
appreciate the benefits of having us handle their claims.
They are freed to focus on their businesses while avoiding the
high upfront outlays associated with using an attorney to
manage their claim.
And, they can rest easy knowing that JEL has the expertise
and track record to recover every dollar to which they are
entitled. As a result, we have seen the total amount of our
managed claims skyrocket into the billions of dollars.
J.E. Lawrence and Company brings an effective combination of 
expertise, commitment and transparency to the recovery of client's claims.
Working as a liaison between our clients and
settlement claims administrators, we control the entire
claims process from initial contact to successful
payment delivery. In so doing, we have but one focus – delivering for the benefit of current and future clients,
with total integrity.
As a result, JEL clients receive timely, professional and 
cost-competitive handling of their settlement claims,
including data transfer and processing, eligibility 
analysis, claims processing and filing, and confirming
accurate refund payouts.